For our Polish dealer, ITA Spółka Komandytowa of Radziejowice, every client is a Very Important Person who deserves to receive the right machine suited to his/her needs. Talking to us about his philosophy and about the benefits of SAOMAD solutions is Andrzej Gluchowski, co-owner of the company
A short presentation of ITA Spółka z O.O. sp.k. …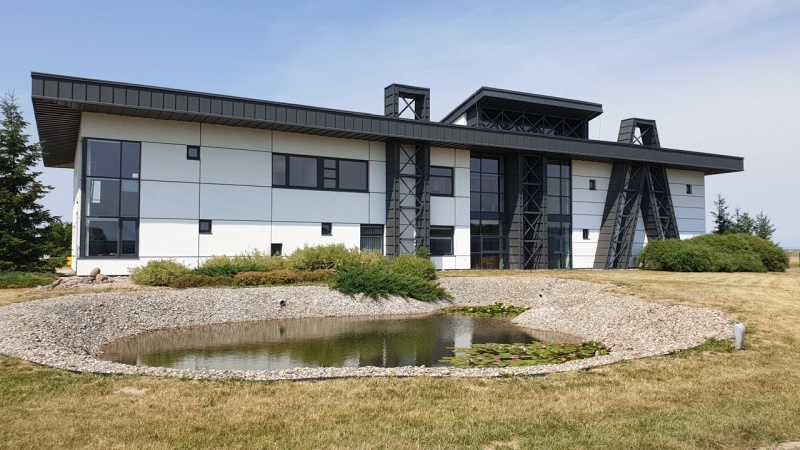 The company has been selling Italian wood processing machinery on the Polish market for the last 25 years. Our clients work in the furniture, chair and – most importantly for us – the window and door industry.
Your strengths?
Service. This is because we aren't just a purely commercial outlet. Of our 25 staff members, 9 are specialised technicians through which we can provide immediate technical assistance and phone consulting in emergency situations, or for repairs, restructuring or periodic inspections.
Most final inspections are performed here in Poland and our technicians speak English and Italian. Almost all of the machines can be assisted via the Internet, but clients need to know a technical team is nearby and capable of intervening when necessary.
Customer service, then, is very important to you.
Each one of our clients is treated like a VIP. What do we mean by that? That we try to sell him the right machine for his needs. Together we choose the machine, we analyse the production process of his company, we spot the critical points that need solving, and we even analyse his economic and financial capabilities. Based on this analysis, we then offer him a customised project, even when it is only one machine being sold. The solution proposed must solve the client's problems and ensure the benefits he is seeking. This is our sales philosophy.
Why do you work with Italian machinery and not with German machinery, for example?
The reason lies with my professional career. Since I was a student I have been interested in the Italian language and culture. Then I started working in Poland as an interpreter for some Italian industries. I evolved from interpreter to technical and sales assistant, then on to sales person and so on until I opened this company together with a partner, Sławomir Belicki, who also had experience with the Italian language.
You must know also that, 20-30 years ago, the English language in Italy and in Poland was not spoken much, which meant that knowing the Italian language helped and allowed me to take certain directions rather than others. We also observed and verified that the Italian machines were as good as the German ones. From a mechanical viewpoint, the Italian work centers are highly competent and reliable. I believe that 80% of this sector is divided between Italy and Germany.
What do you like most about SAOMAD products?
They are very durable and reliable machines. A very important aspect is that SAOMAD does not save money when it comes to components. If it uses products by Siemens or SMC that are global, high-end manufacturers, as a retailer I am sure they will be long-lasting and efficient and that the spare parts will be easy to find when needed.
Mechanically speaking, SAOMAD bases its production on its own pieces, which means that in 5 or 10 years' time that piece can be made again or found in the company's warehouse. These factors are reassuring and guarantee continuity of use.
So, durability, reliability and spare parts' availability are the three key points.
And more. SAOMAD is also a company open to the market. Let me explain. What do all of us need to listen to? To his majesty the market. And when I look at the wooden window and door market I see so many frames and models and architects designing increasingly performing houses that require windows with increasingly large glazing so as to let natural light come through. The window manufacturer finds himself with requests for a large variety of windows and increasing difficulties in making them.
SAOMAD meets these requirements by adapting its machines to the type of windows to be produced. This entails a lot of things, including large tool warehouses because the tools change from one frame to the next while the machine is running. SAOMAD machines allow manufacturers to perform all of the processes required to obtain a completed finished frame.
These machines are entirely software-driven, a fact that reduces personnel costs. Once the pieces have been loaded as directed by the software, the machines work in full autonomy up until the next download/upload. In the meantime, operators can work in other activities.
This is important also because it is hard to find qualified personnel: wood carpenters are becoming scarce. In Poland, unfortunately, the average age of carpenters is 50-60, while very few young people are learning the trade. It must be said however that the latter are more experienced in modern technology, computers and information technology.
Machines of this kind can therefore act as the bridge between generations, because by being totally computer-driven they make up for the lack of specialised workers, meaning carpenters.

An example of a Polish manufacturer who purchased a SAOMAD machine?
The company CDM Sp. z o.o. with offices in Suwałki, in northeastern Poland, for example. Established in 2000, the company is specialised in the production of wooden doors and windows. Recently it won the contract for the Palace Culture and Science in Warsaw, the highest and largest building in the whole of Poland. The contract envisages the production and installation of over 700 oak wood windows and the renovation of over 160 existing windows. The work should be completed by mid 2021. It also has various clients in other European countries, as well as the UK, for which it produces various kinds of windows.
Two years ago the company decided to purchase the SAOMAD Woodpecker 30 work station to improve production quality, seeing that they had lots of small and old machines. Making custom-designed windows requires very high quality standards, while instead with the machines they had they were forced to do lots of manual touch-ups if they wanted to obtain the expected result.
Using the Woodpecker, the work of the individual machines is concentrated into a single work center and in this way CDM has managed to increase production by 30%. Thanks to the SAOMAD machine one can insert new window systems in a very short time. All that is required is the purchase of new tools and an update of the work center's management software.
From 10 to 13 of September you participated in DREMA, perhaps the most important Easter European fair for this sector…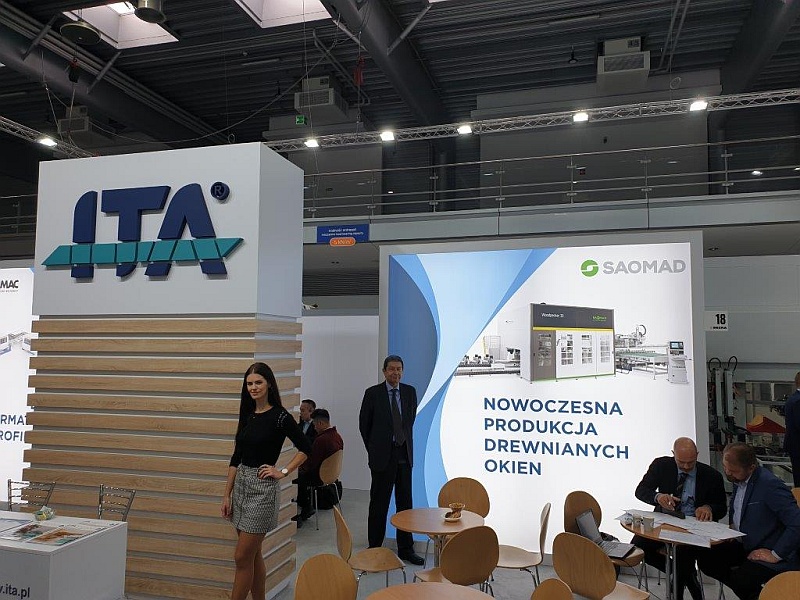 Yes, we attended with a 600 m2 stand.We have been participating in this event for the last 20 years or so, since it is important for our sector. This year was a positive one, with many visitors and many contacts. I believe the fair has seen a small contraction in numbers compared to previous years, although the visitors were still plenty.
In general, fairs are no longer as vital as they were before. Now we have other sources of information, such as the Internet and even printed matter that statistics say is 'coming back into fashion'.
The Fair is important for the company's image, offering visitors and exhibitors the chance to meet a lot of potentials and to fix appointments. Today, however, a potential buyer prefers to go directly to the producer to see how the machine actually works.
We have also noticed a slight slowing down of the Polish market, also due to the parallel slowing down of German production. The Polish companies operating in this sector are starting to feel the effects of the exhaustion of the reserves of production capacity and of the lack of workforce. This is why it is important to upgrade the machinery and focus strongly on production automation.